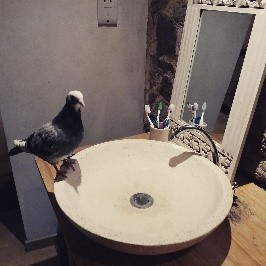 Blake Forrest fell from a high windowsill while still very young – just a few days old. He has been hand-reared in the house at the Big V sanctuary and enjoys his new accommodation so much that he is now reluctant to leave despite the invitation of open windows on fine days!  One of his favourite activities is waking the family at sunrise to demand his breakfast. He has also been known to tap out a little tune on the piano in the middle of the night!
Please consider making a donation to help with the continued care of Blake Forrest, or contact us for more information about sponsorship and friendship packs.
You have our deepest gratitude for choosing to support our sanctuary and helping us to care for our precious residents. Thank you for being one of 'the best people'!