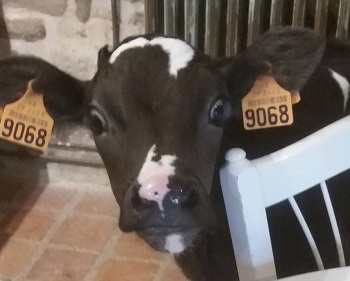 Jack was rescued in November 2017 when just two weeks old. Born into the dairy industry he was destined to be killed for veal but as he was too weak he probably would have been used for dog food. Happily, he was rescued following a 12 hour round trip to collect him and bring him back to the sanctuary. He is adorable and demonstrative. If he doesn't get what he believes to be enough cuddles he will give a nudge and chase us around the fields. He loves to be loved and especially enjoys a neck scratch and will curl up next to anyone sitting on the floor. That's our Jack!
Please consider making a donation to help with the continued care of Jack, or contact us for more information about sponsorship and friendship packs.
You have our deepest gratitude for choosing to support our sanctuary and helping us to care for our precious residents. Thank you for being one of 'the best people'!