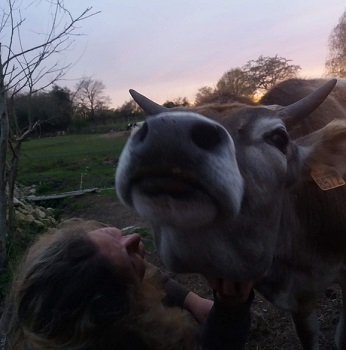 Rupert came from a jersey dairy farmer, the unwanted product of the milk industry. He was found in a barn, along with Richard, both with the nanny cow. Her role is to breast feed whoever pops out whilst the farmer decides who he will keep. She does not go outside for the whole season. Rupert was not wanted because he was the wrong colour. Rupert is very kind, loving and gentle. He will do anything for a cuddle.
Please consider making a donation to help with the continued care of Rupert, or contact us for more information about sponsorship and friendship packs.
You have our deepest gratitude for choosing to support our sanctuary and helping us to care for our precious residents. Thank you for being one of 'the best people'!