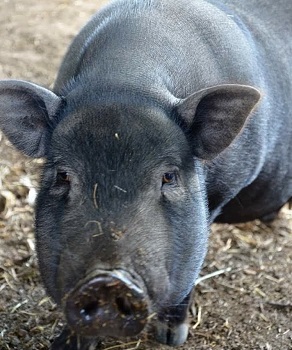 Charles the pig is the biggest child from the litter of Belle and Sebastian. He was born at the sanctuary because we saved Belle when she was pregnant and she had her babies here. Charles is incredibly shy but he is very food orientated, so he is usually left to himself. If he had not found a home here at the sanctuary he would have been a back yard slaughter for the roasting spit.
Please consider making a donation to help with the continued care of Charles, or contact us for more information about sponsorship and friendship packs.
You have our deepest gratitude for choosing to support our sanctuary and helping us to care for our precious residents. Thank you for being one of 'the best people'!