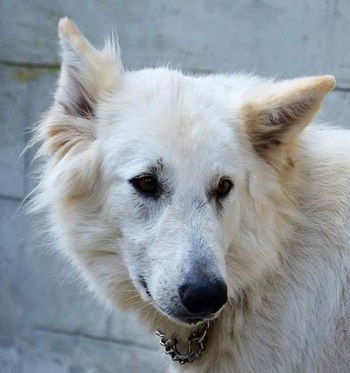 Finn came to us from near the Belgian border, another victim of a relationship break up. Neither could agree who would have the dog so they drove to a carpark and gave him to us. He had to be lifted into our car. There are many forms of neglect, and he had been overfed to the extent that he could not run at all, although he was still a puppy. However, he got into our car boot and he never looked back, he never pined, never waited for his owners.
Please consider making a donation to help with the continued care of Finn, or contact us for more information about sponsorship and friendship packs.
You have our deepest gratitude for choosing to support our sanctuary and helping us to care for our precious residents. Thank you for being one of 'the best people'!