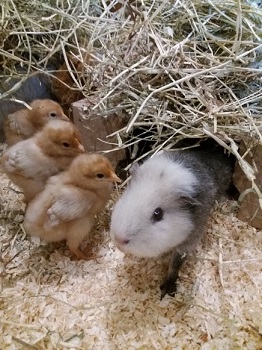 Pip faced the fate of many guinea pigs. He was a pet, unwanted by children and passed on for rehoming. He came from the UK. We have other guinea pigs, too, rescued from France because they are overbred, and because people constantly change their minds. Those that are not rehomed or find sanctuary quickly are often eaten in France.
Please consider making a donation to help with the continued care of Pip, or contact us for more information about sponsorship and friendship packs.
You have our deepest gratitude for choosing to support our sanctuary and helping us to care for our precious residents. Thank you for being one of 'the best people'!