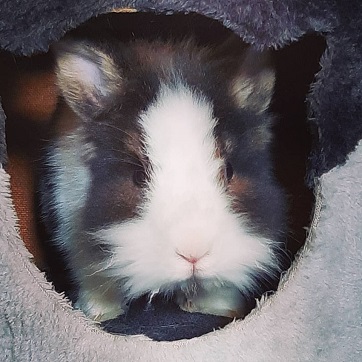 Jamie came to us from a free advert on Le Bon Coin. We were looking, as we often do, to check on the state of mind of people around us. We are always so disheartened that there are hundreds of animals being given away, just around here. Those that appear most at risk, if we are able to we offer homes for them, we do and if we can't keep them, then we rehome.
Jamie was at risk of being sold as snake food, or for the pot. Even though his previous owner had cared for him diligently, she had a new animal arrive that had taken priority and Jamie had to go. He is an absolute delight. He was very scared at first, but now he rules the house including Azra; if she is in the way, Jamie will happily go and poo on her head. His favourite occupation is to sit under the lounge table and nibble toes if he is not given a piece of carrot.
Please consider making a donation to help with the continued care of Jamie, or contact us for more information about sponsorship and friendship packs.
You have our deepest gratitude for choosing to support our sanctuary and helping us to care for our precious residents. Thank you for being one of 'the best people'!