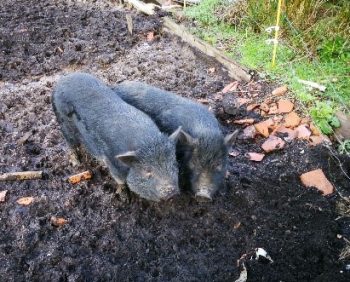 Belle and Sebastian are a happy and contented couple and the parents of Phoebe and the Friendly Family. They were saved from backyard slaughter after being bred repeatedly at every cycle. Kept in very poor conditions with inches of mud and excreta, Belle's teats were very sore. Pregnant when she arrived she gave birth to five healthy piglets at the sanctuary.
Please consider making a donation to help with the continued care of Belle and Sebastian, or contact us for more information about sponsorship and friendship packs.
You have our deepest gratitude for choosing to support our sanctuary and helping us to care for our precious residents. Thank you for being one of 'the best people'!